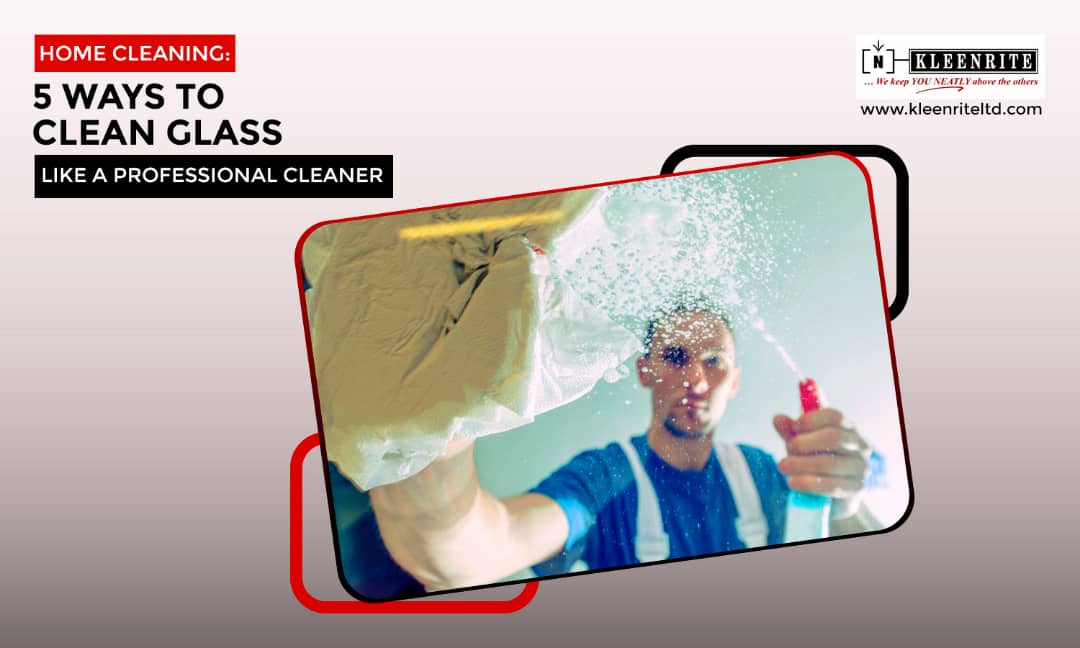 Windows can be made of different materials, some wooden, steel, zinc and glass. The advancement in buildings aesthetics in recent time have endeared many developers and property owners to choose the glass windows and doors over the other options.
Glass doors are common in places like worship centres, business centres, gym, hotels and restaurants; some of the doors are even automated! If you don't have a glass window or doors we are sure you must have seen it being used around you!
Glasses can look messy if not properly taking care of and the beauty of the glass is best appreciated if it's looking clean and without streaks.
There may be nothing as satisfying as perfectly-cleaned glass, but there's also nothing as frustrating as actually doing the cleaning. Whether you're scrubbing windows, mirrors, or a glass-topped table, none of it is as easy as it sounds. In this article, we have summarized the best 5 Tips for Cleaning Glass.