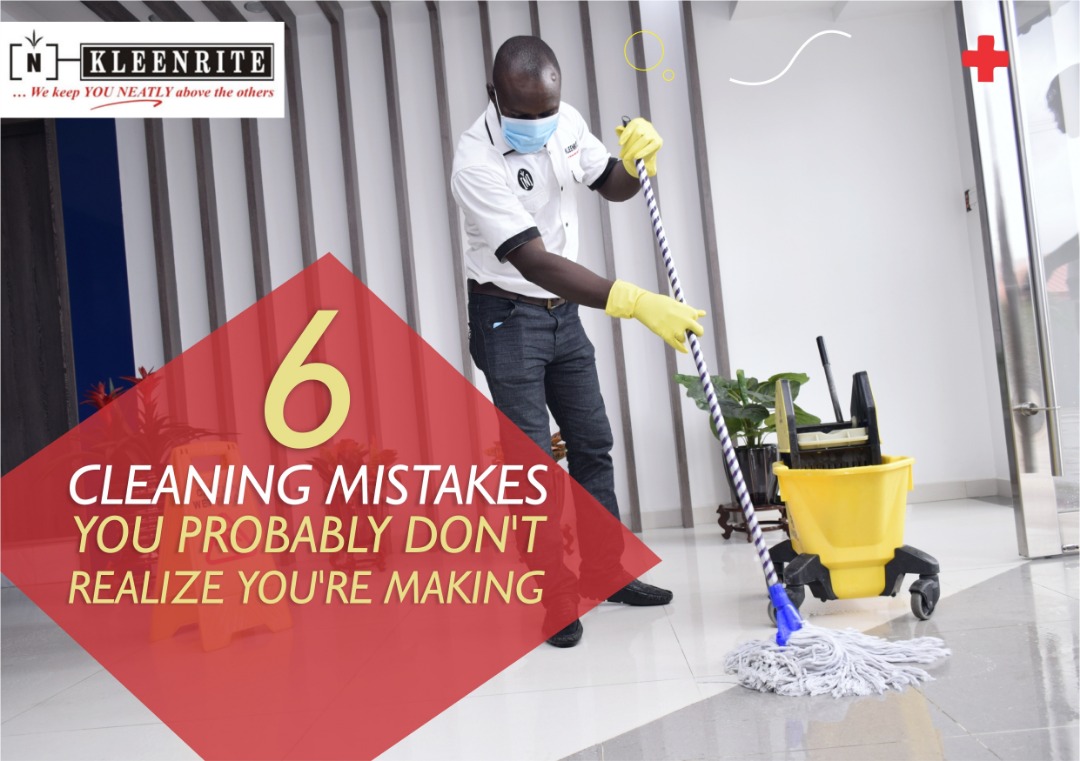 Imagine looking at your calendar and you realised it's another Friday only to see how disorganised and dirty looking your home looks like? Rather than anticipate a work-free weekend, you are there bothered about how you are going to give your home the clean and fresh look it deserves when you get back from work.
Most people wait till the end of the week to get down to the business of home cleaning, which is quite understandable, as this might be due to workload.
You know cleaning is not so big deal with us at Kleenrite, it's a passion, and all we want for you always is a clean and healthy environment.
Even though we enjoy handling the cleaning of your homes and offices, we know you sometimes will like to do little cleaning yourself. While doing these 'little cleaning' we have noticed some mistakes our clients make while doing self-cleaning, possibly you also have been making the same mistakes.
Not to worry then, we are sharing with you 6 cleaning mistakes you are probably making; the 5th mistake is probably the most common.
Enjoy reading!