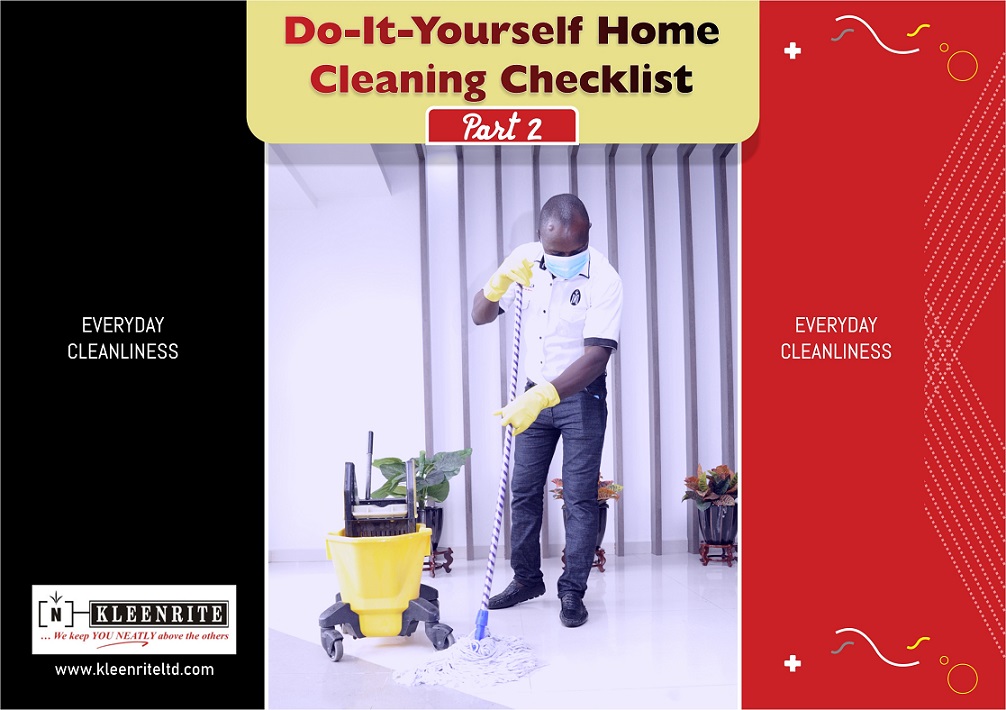 This is the concluding part of the DIY home cleaning checklist, the first part of the checklist focused on kitchen cleaning. The kitchen is a special room in the house and requires special attention because it's where the food we eat is made.
Please take a moment to read through before reading this part if you haven't read it before.
This checklist is designed to help you have less stressful cleaning experience, feel free to share your thoughts at the end of this post.
DO-IT-YOURSELF HOME CLEANING CHECKLIST PART II
There are several rooms in the home; having discussed kitchen cleaning checklist in the last article, we are going to talk about the other rooms in the house.